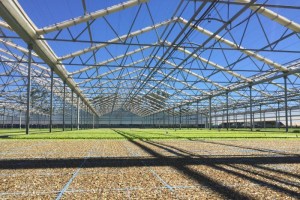 As Earth's climate moves into unstable weather patterns from the intensification of the grand solar minimum
, to protect against losses, farmers are building greenhouses with climate-controlled retractable roof panels and walls which shield vulnerable crops from volatile and destructive weather.
All of us will need to consider how this will affect prices when moving agriculture indoors
, so we can continue supplying food for the global population as growing zones 45N and above go off line due to mini ice age crop damage.
Farmers Plant Crops in Smart Houses to Safeguard Against Climate Change (Link)
Learn more about vertical farming
, greenhouse growing
and sustainable agriculture
through these books and images.